CHICAGO JET GROUP
Private Jet Charter, Aircraft Management, Jet Maintenance, Avionics Repair and Avionics Installations in Chicago, IL.
The Ultimate In Safety, Service, And Reliability
Whether you are searching for an aircraft charter company or aircraft management professional to help you research, locate and purchase your own private aircraft, Chicago Jet Group has the experience it takes to get you the results you deserve. We provide Private Jet Charter, Aircraft Management, Jet Maintenance, Avionics Repair and Avionics Installations. Our staff can assist you with Aircraft Sales and Aircraft Acquisitions along with Prepurchase Evaluations and Inspections. We are conveniently located in Chicago to serve you and answer any questions you may have.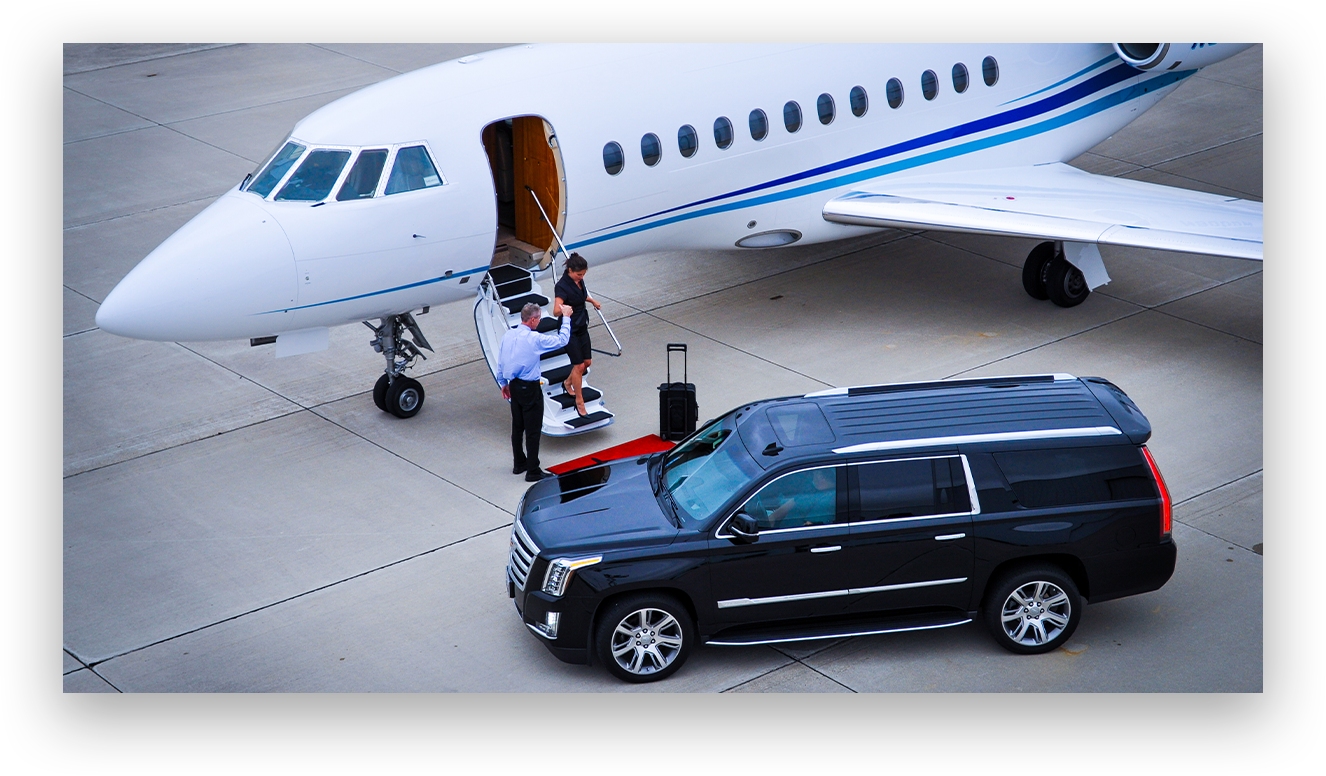 AIRCRAFT MANAGEMENT
Chicago Jet Group provides turnkey management programs to aircraft owners.
Let us develop a customized management plan for you, providing services and resources that include maintenance compliance, scheduling, dispatching, flight crew employment, and aircraft expense and revenue tracking tailored to your specific needs and goals.
Learn More
AIRCRAFT MAINTENANCE & AVIONICS
Our factory-trained airframe and power plant technicians are among the best in the industry and set an unsurpassed standard of excellence. We offer a complete range of aircraft maintenance assistance from servicing fluid levels to major airframe alterations, inspections and repairs. Our maintenance professionals will provide you with intelligent solutions while reducing cost and downtime on your aircraft.
Our full-service Avionics Department is capable of handling all your avionics needs, from light troubleshooting and avionics repair to complete cockpit upgrades and retrofits.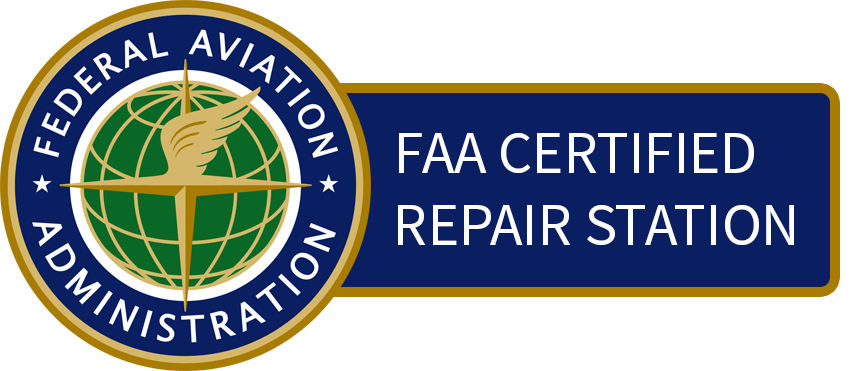 FAA PART 145 CERTIFIED
REPAIR STATION X42R211L
Aircraft On Ground (AOG) support is available 24 hours a day, 7 days a week.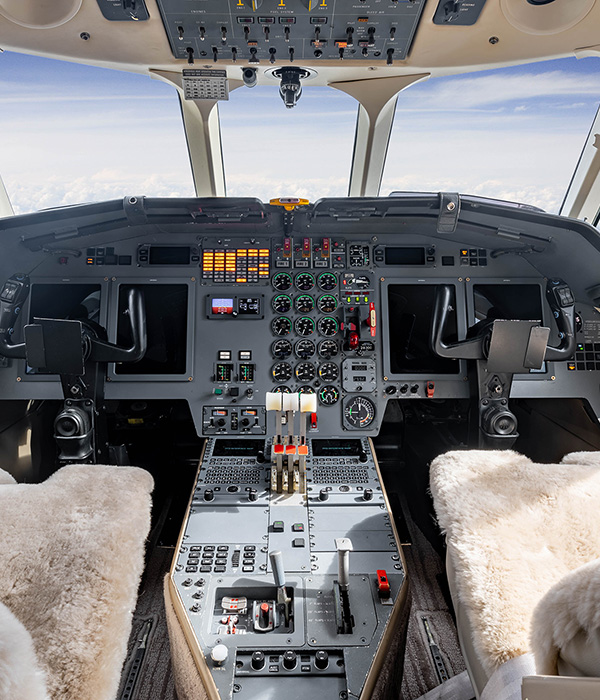 JET CHARTER SERVICES
FAA PART 135 CHARTER CERTIFICATE X42A211L
When you use our air charter services, your flight will be convenient, relaxing, safe, and enjoyable – the way a flight should be.
Our aircraft enable you to fly to locations inaccessible by larger commercial aircraft.
Our charter services are based in Chicago with availability 24 hours a day, 7 days a week.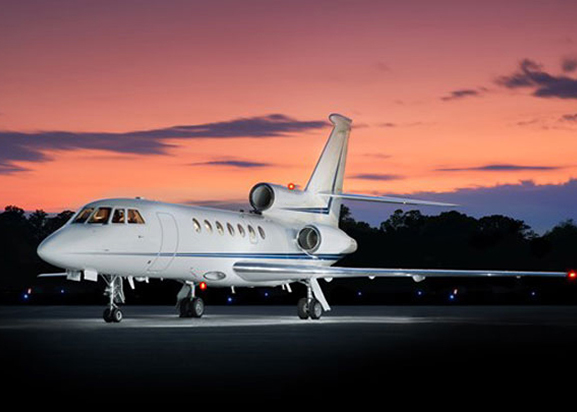 If you are looking for an aircraft with a spacious stand-up cabin with non-stop, coast to coast trans-continental range, a fully enclosed lavatory and full galley, then our premium mid-cabin jets may be the right fit for your trip. These are larger than traditional mid cabin jets and can generally accommodate up to 9 passengers comfortably. WIFI is available on request, please let us know if this is a requirement on your trips.
COMPARABLE AIRCRAFT INCLUDE:
Dassault Falcon 50/50EX, Cessna Citation X/X+, Citation Sovereign, Citation Latitude, and the Hawker 1000
TYPICAL NON-STOP TRIPS WITH UP TO 9 PASSENGERS:
New York City to Los Angeles
Miami to Las Vegas
Los Angeles to Boston or Miami
Chicago to London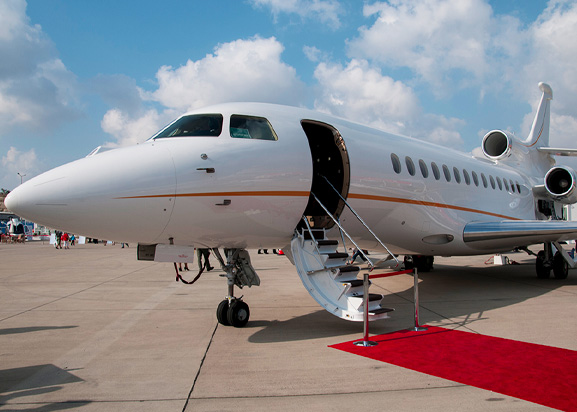 Our large cabin jets are configured to accommodate 10 to 14 passengers, divided into two to three sections providing privacy and additional comfort. These cabins sleep up to five passengers for long-haul flights and our cabin crew will ensure all meals and convenience items are presented and customized to your tastes. These aircraft are ideal when traveling regionally or on ultra-long-range trips of up to 14 hours.
COMPARABLE AIRCRAFT INCLUDE:
Falcon 900/900EX,2000 Challenger 601/604/605/650, Embraer Legacy 600/650, Falcon, Gulfstream III/IV/IVSP
TYPICAL NON-STOP TRIPS WITH UP TO 14 PASSENGERS:
New York City to London, UK or Paris, FR
Miami to Sao, Paolo, BR
Boston to Anchorage
AIRCRAFT ACQUISITION,
SALES & CONSULTING
Chicago Jet Group offers complete aircraft acquisition and sales services, from conducting a worldwide aircraft search and fair-market-value analysis to arranging demonstration flights and prepurchase evaluations. Our sales professionals work closely with our in-house maintenance experts to provide an unmatched level of service.
Chicago Jet Group offers consulting services covering all aspects of corporate aircraft ownership and operation. Our experienced professionals will help you evaluate your needs, provide a range of solutions specific to your transportation requirements, and guide your aircraft selection with professionalism and detail.
Learn More
For Private Charter, Aircraft Management, Jet Maintenance,
Avionics Repair and Avionics Installations, contact Chicago Jet Group today.